Luci OUTDOOR 2.0
Regular price
$34.99
$0.00
Unit price
per
Tax included.
Outdoor 2.0 is our newest and most versatile Luci light yet. With more light settings, it's brighter than ever and longer lasting than the previous generation of Luci Outdoor. The new adjustable bottom strap lets you attach Luci anywhere without needing an extra hook. Just as lightweight, waterproof and durable as ever, it collapses down to just 1 inch, giving you plenty of room for all your camping, hiking, climbing, kayaking or do-anything gear. Completely solar powered, Luci Outdoor 2.0 keeps you out of the dark, no matter how far off the grid you go.
We offer FREE SHIPPING on all orders over $70.
SAVE 10% automatically if you spend over $299.
Highlights
2 straps: adjustable bottom strap/fixed top strap • lasts up to 18 hours • 4 modes: low, bright, super bright, 1 sec flashing • 10.8 cm height, 12.7 cm diameter, 2.5 cm collapsed • charge level indicator • no batteries needed - just the sun.
Product features
• Clear finish
• 75 lumens
• 10 cool white LEDs
• Adjustable base strap
• Fixed top strap
• Durable: withstands up to 150 lbs of pressure
• Lightweight: 4.4 oz (125 g)
• Waterproof: IP67
• Operating temp: 30ºC – 45ºC

Product functions
• 4 modes: low, medium, high, flashing
• 2 second quick shut off
• Battery level indicator

Battery life
• Low: 24 hours
• Medium: 12 hours
• High: 6 hours
• Flashing: 12 hours

Charge
• Recharges in 7 hours
• Recharge via direct sunlight
• Rechargeable 1000 mAh Li-ion battery
• Overcurrent protection

Dimensions
• Diameter:12.7 cm
• Height: 10.8 cm
• Collapsed: 2.5 cm
How does Luci work?
Luci has three main components that make her work: (1) a solar panel that captures photons from sunlight or incandescent light; (2) a rechargeable internal battery that stores her power; and (3) 10 LED bulbs that produce her light.
Does Luci need any additional parts, such as batteries or a charger?
No – unlike some other solar lights, Luci does not require any additional parts, since her unit contains solar PV cells, a battery, and LED lights all in one.
How does Luci charge?
Luci's solar panels charge when facing sunlight or incandescent light. In direct sunlight, Luci will fully charge in 8 hours. She will charge even when it's cloudy outside, but it will take longer. To charge Luci in incandescent light, place the solar panel close to the light bulb – but not so close that it becomes hot. It will take longer than 8 hours to charge under incandescent light.
How long does Luci stay illuminated after one full charge?
When Luci is set on Bright (lowest light setting) she provides light for up to 12 hours after a full charge.
How long does Luci last?
Luci has 300-500 cycles of full charge, so the length of time she lasts depends on frequency of use. If you fully charge and fully discharge every single day, Luci lasts approximately 2 years. If used less frequently, she will last for many years.
How much light does Luci produce?
Luci delivers up to 65 lumens of light - which illuminates an area of about 10 square feet (1 square meter).
If Luci is kept in an emergency supply kit, how often should she be recharged?
When not in use, Luci holds a full charge for about three months. After that, she retains up to 50% of her charge for two years.
What is the life span of Luci's LED lights?
The industry standard for LED light bulbs is at least 25,000 hours. The LEDs will not burn out during the life of a Luci lantern.
Can Luci be kept outside?
Yes – despite her elegant appearance, Luci can withstand extreme temperatures, wind, and rain.
Can Luci be used in water?
Yes – Luci is waterproof and so can safely be used in the rain, on boats, or even in salt water or a chlorinated pool. And since she's inflatable, Luci floats! PVC is one of the most commonly specified and used plastic materials on the planet. PVC is generally very corrosion-resistant, withstanding chemical attack from most acids, many alkalis, salt water, chlorinated water, turpentine, and crude oil.
Is there any risk of electric shock or burns from Luci?
No – there is no risk of electric shock or burns with the Luci lantern.
I am having trouble inflating Luci. What can I do?
Luci has been developed with a special valve to prevent air leaking out through the inflation valve. In order to inflate Luci, this valve must be pinched to let air through. The valve can be pinched with your fingers or your teeth while blowing into the unit. To deflate Luci, pinch the valve again while compressing Luci to let air escape.
For further technical details on Luci, please read the user manual:
https://www.mpowerd.com/luci-user-manual
---
Share this Product
---
Customer Reviews
09/15/2021
Bianca T.

Australia
I recommend this product
Impressive illumination!
I can't believe how long these lights last. They received 6 hours of patching sunlight to charge up and I left them on to see how long I could get out of this charge time- they were still going 50 hours later!!!!
05/02/2021
Katherina T.

Australia
I recommend this product
Luci for my Mum
I cannot fault any of the Luci products. My Mum was so impressed by mine, so I purchase her two for when they get blackouts in the tablelands. I also purchase the string lights which is one of the best made products I have ever seen. Love these products!!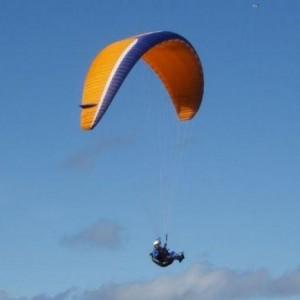 DC
01/30/2021
Duncan C.

Australia
I recommend this product
Long lasting
These lights are so good for lighting up your camp site. Put them out and they last so long, I have yet to see it run out of power.